Patient Transportation
We offer transportation for our patients to each of our clinics for all appointment types!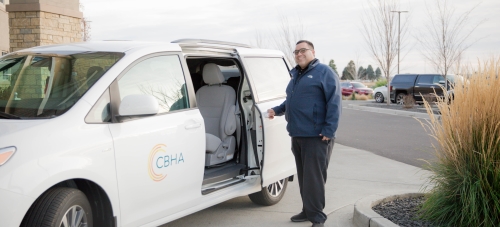 Don't miss out on your healthcare appointment over a transportation barrier! We understand that transportation isn't easily accessible to everyone, but we don't want to let that get in the way of making your health a priority.
After every passenger, our drivers wipe down and disinfect the vehicle to safely transport each of our patients. Our drivers are also required to wear a mask at all times, while in the vehicle.
To avoid direct contact, all passengers must be able to get in and out of their cars on their own.
If you are traveling with a child, we will provide a car seat or booster seat for them.
How to get a ride:
When making your appointment, simply let us know that you will also be needing transportation and we will take care of the rest! Transportation will be provided to and from your appointment, so all you need to worry about is being ready by the scheduled pick-up time.
Transportation Schedule:
We offer transportation every day to all three clinics!
We also offer pick up to Othello Clinic from Connell on Mondays, Royal City on Tuesdays and Wednesdays, Mesa and Basin City on Thursdays and Warden on Fridays.
To schedule your appointment, call us at: 509-488-5256