State Of The Art 3D Mammography
Early detection is important!
We are now offering Mammography services at our Othello Clinic! You don't have to wait to be referred to a specialist or travel to get your exam done.
This exam allows our providers to examine your breast tissue layer by layer. A 3D mammogram helps them view fine details that may be hidden by tissue and show any signs of cancer before you have symptoms.

Breast Cancer is more common than you realize. Even if you seem to be in good health, you can still be at risk. This is why early detection is so important!
If you're 40 or older, we recommend you get tested once a year. Make sure to ask your provider if a mammography exam is right for you at your next medical appointment!
Hologic Genius 3D Mammography Exam
The exam doesn't take very long. The mammography machine will compress your breast, and take images from different angles with our state of the art 3D Mammography Machine.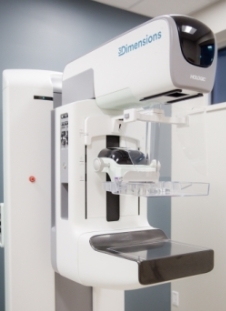 Unlike a 2D mammography, there is no additional compression and it only take a few extra seconds for an exam, and it's proven to be more accurate.
Think about the pages in a book. If you look down at the cover, you can't see all of the pages. But when you open it up, you can go through the entire book page by page to see everything between the covers. That's how this machine will exam your breast.
The Genius exam finds 20-65% more invasive breast cancers than 2D mammography alone. Studies have shown that by using this technology, doctors are able to screen for breast cancer with greater accuracy, which means better breast cancer detection.
SCHEDULE AN APPOINTMENT WITH YOUR PROVIDER
Breast Self-Exam
Genius 3D Mammography Exam