PickPoint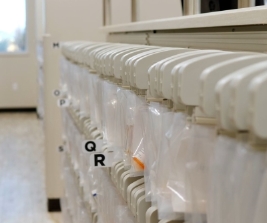 Every day we work hard to improve the way that we serve our patients. That is why we have added a new feature called PickPoint to our Othello, Wahluke and Connell pharmacies.
To make it simple, Pick point creates less wait times and helps us provide you with even better service at the counter or window. This system also improves our inventory management, creates a cleaner look and is more efficient than before.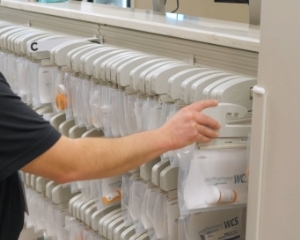 After we have received and filled your prescription, we load it into the PickPoint system by scanning the prescription and the bag it's going into. Then we place it onto the will call rail until you come in to pick it up. When you arrive, we will identify your name in our system and that is when a light on the rail will light up, notifying us which bag is yours. We'll grab the bag, hand you your prescription, and you'll be on your way.
We have already seen the difference that PickPoint makes for our patients and our staff. Between all three of our pharmacies, we dispense about 1,000 prescriptions a day!
Looking for your prescription can be time consuming, but with PickPoint, we are able to locate your prescription instantly, therefore decreasing your wait time in line.
PickPoint also ensures that you are receiving your prescription and leaves no room for error. It also gives us more time to be at the window to assist you with any questions or concerns that you have about your medications.
We guarantee you'll see the difference next time you come into one of our pharmacies.