Thanksgiving Basket Tradition Continues at CBHA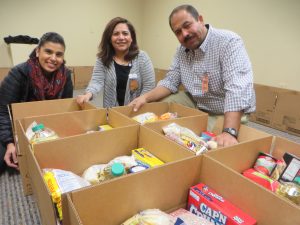 Thanksgiving arrives a little earlier this year than usual – Thursday, November 23, 2017.
CBHA starts our food drive with a $5,000 cash donation. We then ask our staff (Team CBHA) to continue the goodwill by providing a monetary or food donation. We take the total donation received and create as many Thanksgiving food baskets as we can. Last year, CBHA was able to deliver 105 food baskets to families within our local communities.
"We have done this for many years," Family Programs Supervisor Marisol Quezada said. "This project is coordinated through CBHA's Family Services Department at its clinics in Connell, Mattawa and Othello. Employees help decide which families receive the baskets. All referrals are based on identified need. "We want to make certain that the people who receive the baskets really are in need," Quezada said, "No patient self-referrals are accepted."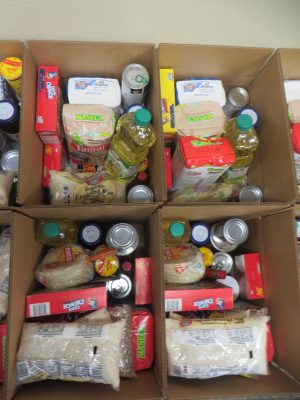 "The food baskets were assembled and delivered the Monday before Thanksgiving. This project always generates a lot of good will," Quezada said.
"When we sit down to our Thanksgiving dinners, we can raise our glass in a toast to ourselves knowing we helped make Thanksgiving happier for a lot of people."