Welcome Daryl Ballard D.D.S.
Last month Dr. Ballard joined CBHA from Richland where he's been a part of Willamette Dental Group since 2010. He's as excited to be a part of the community as we are to welcome him.
He shared that the decision to accept an offer of employment with CBHA was an easy one. "I've heard very good things about the clinic," Dr. Ballard said. "When I interviewed at CBHA I had the impression that, from the top down, the philosophy and the culture was something I really liked." He enjoys treating people of all ages, and especially children. "I want to make people as comfortable as possible during their dental procedures." He shares that looks forward to developing relationships with CBHA patients and area residents.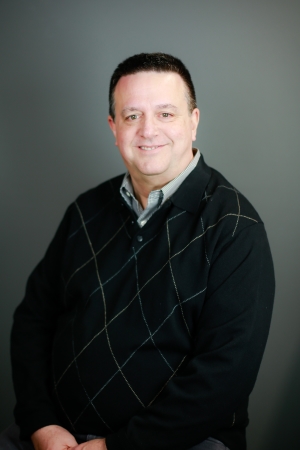 Dr. Ballard attended Pacific Union College, where he completed a Bachelor of Science degree in chemistry. He obtained his Doctor of Dental Surgery degree from Loma Linda University School of Dentistry. He and his wife, Cathy, left urban southern California the year after he completed his education and training to find a slower pace. "Neither Cathy nor I had any desire to stay there," he said. "We knew there were mountains nearby but some days we couldn't even see them because of the smog." They moved to Ukiah, CA in 1988 where he later ran his own dental practice.
His father was a medical provider as well. Perhaps this is why Dr. Ballard is drawn to treating patients over running a business. "After more than 20 years running my own dental business in California, I decided to return to working with a dental group where my primary function is to take care of patients." This change landed him with Willamette Dental Group out of Tri-Cities, WA.
He and his family love living in eastern Washington with its nearby rivers, lakes and mountains within a day's drive. He was born in California while his father was completing medical school. His appreciation for the outdoors came when they moved to Colorado. They lived there until he was a teenager. Growing up in Colorado gave him an opportunity to snow ski, a sport he's passionate about even though he doesn't do it often.
He also enjoys music and is active in his church community. "I minored in music in college with an emphasis on voice," he shared. "When we moved to Richland in 2010 I started playing keyboard with the praise band at my church. I've even started taking lessons again! This time in jazz band, which is fun even though it's a lot of work." Dr. Ballard and his wife have two grown daughters who also call Eastern Washington home.