Welcome Matthew StantsPainter, DO
CBHA is pleased to welcome Dr. Matthew StantsPainter to its team of providers. Dr. StantsPainter is now accepting new patients at the Othello location. He will also spend some time at the Mattawa clinic a few times a month.
A native of southwestern Pennsylvania, Dr. StantsPainter earned his undergraduate degree at the University of Pittsburgh. He received his Doctor of Osteopathic Medicine degree from Lake Erie College of Medicine and completed an osteopathic rotating internship and a residency in family medicine at The Western Pennsylvania Hospital. He's currently working on a Master's in Health Service Administration.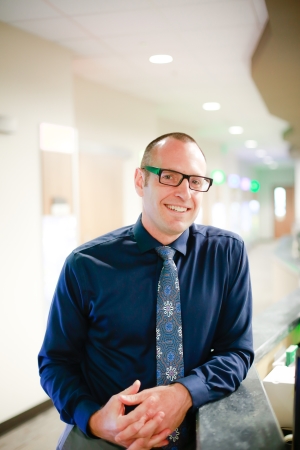 After practicing medicine in Pennsylvania for twelve years, Dr. StantsPainter decided it was time for a new adventure and headed west. "I interviewed at CBHA last summer, "he said. "What impressed me most was the wide scope of services offered to the patients."
CBHA is confident that Dr. StantsPainter's unique training will complement the care we're currently providing. In addition to treating the conditions commonly seen by general practitioners, Dr. StantsPainter is qualified to provide a broad scope of care. "We have equivalent training, privileges, and responsibilities as a medical physician who has a Doctor of Medicine degree." Doctors of Osteopathy specialize in promoting the body's natural inclination toward health and self-healing. In addition, Doctors of Osteopathy do manipulations to restore structural integrity which promotes the body's own healing process.
Dr. StantsPainter enjoys the variety in his work, which is one reason he focused on family medicine. He values the ability to treat the entire family during the significant milestones in their lives, from the delivery of their first child through the later stages in life. "I do obstetrics and can follow the children as they grow up. I get to know them in the process."
Eager to become acquainted with Othello community and its surroundings, Dr. StantsPainter looks forward to exploring the area. As a former marathon runner, he may even investigate his new home on foot.
He also enjoys traveling, and recently visited Guatemala, where he spent a month in a Spanish Immersion program. "It was a great class," he said. "I hope to eventually become fluent."
He also likes to read – especially fiction and mysteries. Dr. StantsPainter enjoys sports and played baseball and basketball when he was in school, though now participates mainly as a spectator of hockey and football.