CBHA.org Wins Best Site Design
In 2017 we began a journey to reimagine our brand … which led to new logos, videos and, in 2018, a new website - CBHA.org.
CBHA partnered with Scorpion Healthcare Website Design to deliver a new web experience for our patients and employees. We implemented simpler navigation, Spanish translation options, up-to-date service listing, healthcare information and many other new features.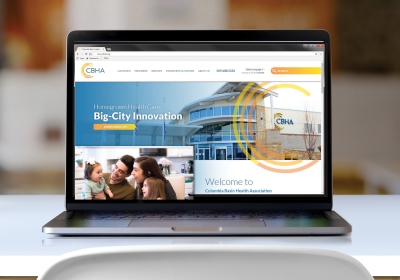 All that hard worked paid off. CBHA won the "Platinum Award for Best Site Design – 2018" at the recent Healthcare Internet Conference! CBHA competed against 1,000 total entries.
"The CBHA website clearly highlights the world-class facilities the organization provides. The website also provides an online experience that reflects the high level of care CBHA provides to its community. When a patient or healthcare consumer visits the website, not only can they easily find important information – they get a sense of relief that modern and caring providers are available right in their own community. CBHA's mission to serve their market with exceptional care is unmistakable – and that is reflected in the website design and experience." said Rod Thomas of Scorpion Healthcare.
The panel of over 100 experienced judges selected our website because of its unique, attractive and engaging design. Other factors included strong branding and excellent usability.