What is a Pediatric Nurse Practitioner?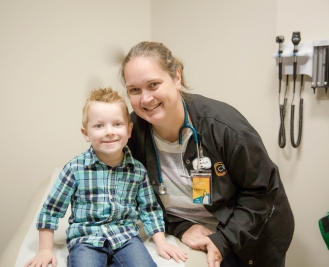 A PNP is a Pediatric Nurse Practitioner. PNPs have been treating pediatric patients in communities across the country for more than 50 years. They work in a variety of settings, including health care clinics, physicians' offices, community health centers, and hospitals.
Pediatric Nurse Practitioners treat common illnesses, listen to descriptions of symptoms, and spend one-on-one time with patients. In fact, NAPNAP (National Association of Pediatric Nurse Practitioners) reports that more than half of its members spend anywhere from 16 to 20 minutes with children and adolescent patients during a typical appointment.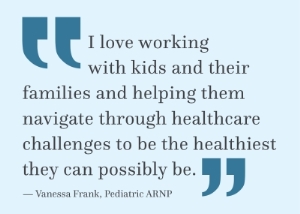 In addition to preventing disease, PNPs promote health and wellness and educate family members about plans of care. A pediatric nurse practitioner offers some of the same services as a pediatrician.
Pediatric Nurse Practitioners work hand-in-hand with pediatricians and other healthcare providers. PNPs also might conduct home visits, and because of their graduate-level education, may be involved in research or take on leadership roles to affect public policy.