2018 Dental Provider of the Year - Dr. Janet Romero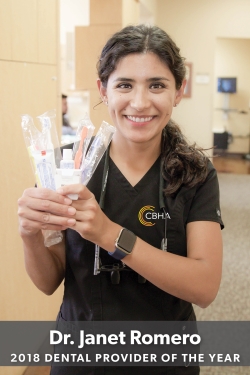 Dr. Janet Romero works full-time at the Wahluke Clinic in Mattawa and is pleased to work in an area that "is so geographically beautiful."
Like Raul Mendoza, PA-C, her parents were also farm workers; they continue to work in the Wenatchee area. Dr. Romero cares deeply about her patients and thinks of them as part of her extended family.
She and her family are deeply rooted in the community. Dr. Romero enjoys volunteering and plans to help out at Mattawa Days in August.