A Year of Change and Growth
It has been over a year (March 1, 2018) since I was named CEO at Columbia Basin Health Association. It has been a big year for me; and I have loved every minute of it! We have completed the hard work of strategic planning and are moving forward with our vision to "be a model of excellence in patient satisfaction in community and migrant health care and a community leader in initiating and developing collaborative relationships."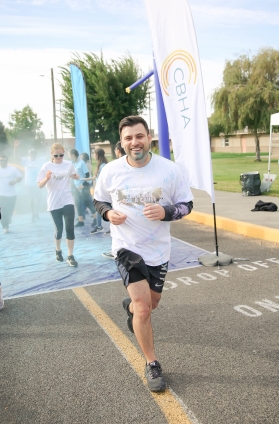 We are working with Othello Community Hospital in obstetrics care as well as patient care admissions from the emergency room. We are also collaborating with local area school districts on such services as dental and optical screening programs for elementary school students.
One of my goals as CEO was to make CBHA clinics an integral part of the community. I wanted to hear what people thought CBHA should be doing and what additional services they might want. My dream has become a reality with the formation of the Community Patient Advisory Council. We came up with some guidelines, selected members at large from all three communities and held our first meeting in April. The Council will meet on a quarterly basis.
I am also pleased to announce that we have recruited Dr. Ji Choi as Chief Dental Officer. He will oversee the dental department and also take care of dental patients.
I'd like to invite you all to join me in "Running for a Cause" at our Second Annual Color Run on Saturday, September 28th at 9:00 a.m. outside the Othello Clinic at 1515 E. Columbia Street. Register online today at CBHARunForACause.org. Together we will advocate for Childhood Wellness.