Welcome Dr. Ji Choi, Dentist
Dr. Choi immigrated to American from Korea with his family in 1982 when he was ten years old. His growing up years were spent in Richland, WA where he attended schools throughout high school. He did his under graduate work at Oberlin, OH. He completed his dental degree at the University of Michigan chool of Dentistry in Ann Arbor, MI. He and his wife then spent three years in Rochester, NY. He worked while she completed her dentistry residency there.
They returned to WA State; he has worked in both private practice and at community health centers. This is where his passion lies and his mission has always been to help the underserved population. He volunteered his time to help provide dental care to patients via a portable van that traveled to various locations and provided free care to those in need. They partnered with Providence to provide these services taking into account family income levels and if any insurances were available to them.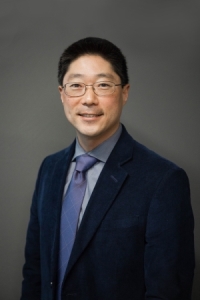 Dr. Choi is excited to return to full-time work at a community health center. During the interview process he could see that he shares CBHA's mission to provide equal access to quality health care to all persons regardless of age, sex, color, ethnicity, national origin, or the ability to pay. He is excited to begin his dental practice here and looks forward to getting acquainted with his patients and helping CBHA grow. Dr. Choi will also serve as chief dental officer for the clinic.
Dr. Choi and his family plan to live in Othello. He is in the process of purchasing a home and looks forward to having his wife and family join him here. They have three children; Matthew is 15, Anna, 12 and Sophia is 10.
He is passionate about music; his mother's brothers were musicians. Dr. Choi started playing the piano when he was five and continued to play and take lessons throughout his college years. While in Richland he played with the Columbia Symphony. He enjoys dining out and food of all kinds. "However, I'm not much of a cook," he confessed. His children share his love of music: Mathew plays the drums and participates in scouting. "I was an Eagle Scout and I hope Matthews follows in my footsteps," he said. Anna plays piano and the violin and Sophia plays piano. Sophia also loves to play board games of all kinds. "My wife is an avid reader; as a family we like to watch movies and go camping." He really enjoys fishing and takes advantage of camping trips to find a lake and go fishing.