Tips for Wearing a Face Mask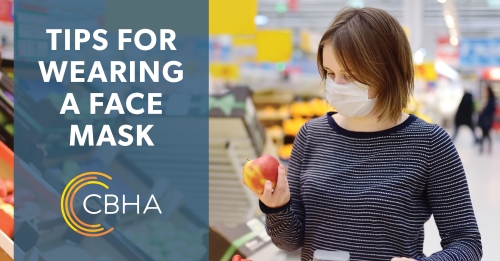 Last week the CDC updated its recommendations on face masks. They now suggest that you wear a cloth face covering to cover your nose and mouth when you are around other people. For example when you go to work, the grocery store, or pharmacy.
This is important because a face covering can protect people around you if you are infected but do not have symptoms. Even if you are careful to stay at least six feet away from others, a face covering is an additional precaution you should take to reduce the spread of COVID-19.
Cloth face coverings should NOT be placed on:
Children younger than 2 years of age.
Anyone who has trouble breathing.
Someone who is unconscious, incapacitated or otherwise unable to remove the cover without assistance.
Except for disposable face masks, cloth face coverings should be routinely cleaned in a washing machine.
For more information on face coverings you can visit the CDC.