CBHA Connell Clinic Receives Business of the Year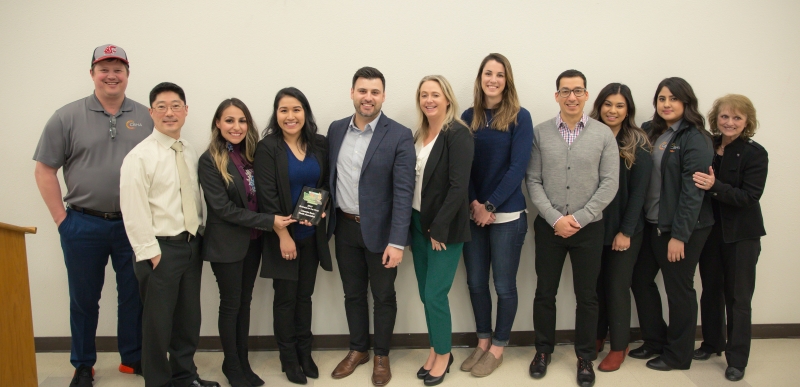 On February 7th the Greater Connell Chamber of Commerce recognized the Educator of the Year, the Senior of the year, Man and Woman of the year, and the local Business of the Year. Each of these awards was given to members of the community who have made outstanding contributions to both the Connell Chamber of Commerce and the community at large.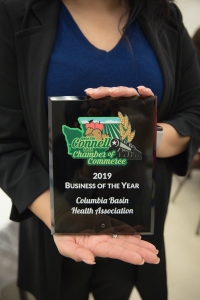 Connell Chamber of Commerce Manager Lauren Smith says, "The Chamber was so pleased to honor CBHA as this year's Business of the Year. CBHA is more than just in the business of healthcare. They – all of them – have a great community mindset within the board, the executive management, employees – they exemplify and encourage community service and volunteerism. You can really tell that they care about their patients and the community they're serving. CBHA brings a huge presence to our community and we feel very lucky to have them."
CBHA's Connell Clinic Manager Nohely Velazquez, a member of the Chamber of Commerce and president-elect for 2020, has long been the "face of CBHA" in all Commerce activity, says Smith. "Nohely has been quite active in the Chamber's work, and she brought the force of CBHA with her. Truly, this award is in part due to her efforts."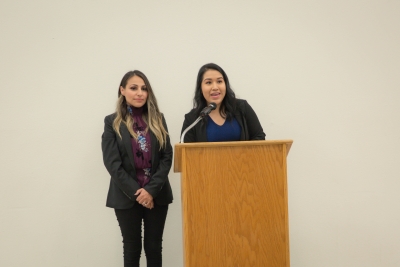 Smith says that CBHA's positive influence is difficult to dismiss. "Connell is small rural town and CBHA came in and not only brought a great service to the community, they brought jobs, they bought information, and a really wonderful community mindset to the area. They meet every criteria we consider when determining impact of members."
Velazquez shares that the entire clinic was honored to be recognized by the Chamber of Commerce this year. "This award is really about the work of the entire team at Connell – and what they do for the clinic. We've worked hard to be part of the community, by directing the Fall Festival and being involved in other community events. We've tried to be the go-to clinic when there's a need, and this recognition tells us this goal has been met. We're all very excited about it."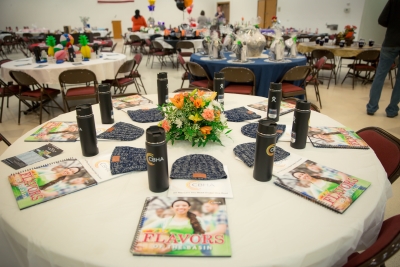 In January 2020, Nohely Velazquez moved to the Othello Clinic as Clinic Manager of that CBHA site. Dalina Hoffman has taken the role of Clinic Manager at the Connell Clinic. Both the Othello Clinic and Connell Clinic are part of Columbia Basin Health Association.
CBHA also sponsored and decorated a table at the banquet. Items included a CBHA cookbook, beanie and hydroflask.