CBHA Donates 2019 Color Run Funds to Connell Parks and Rec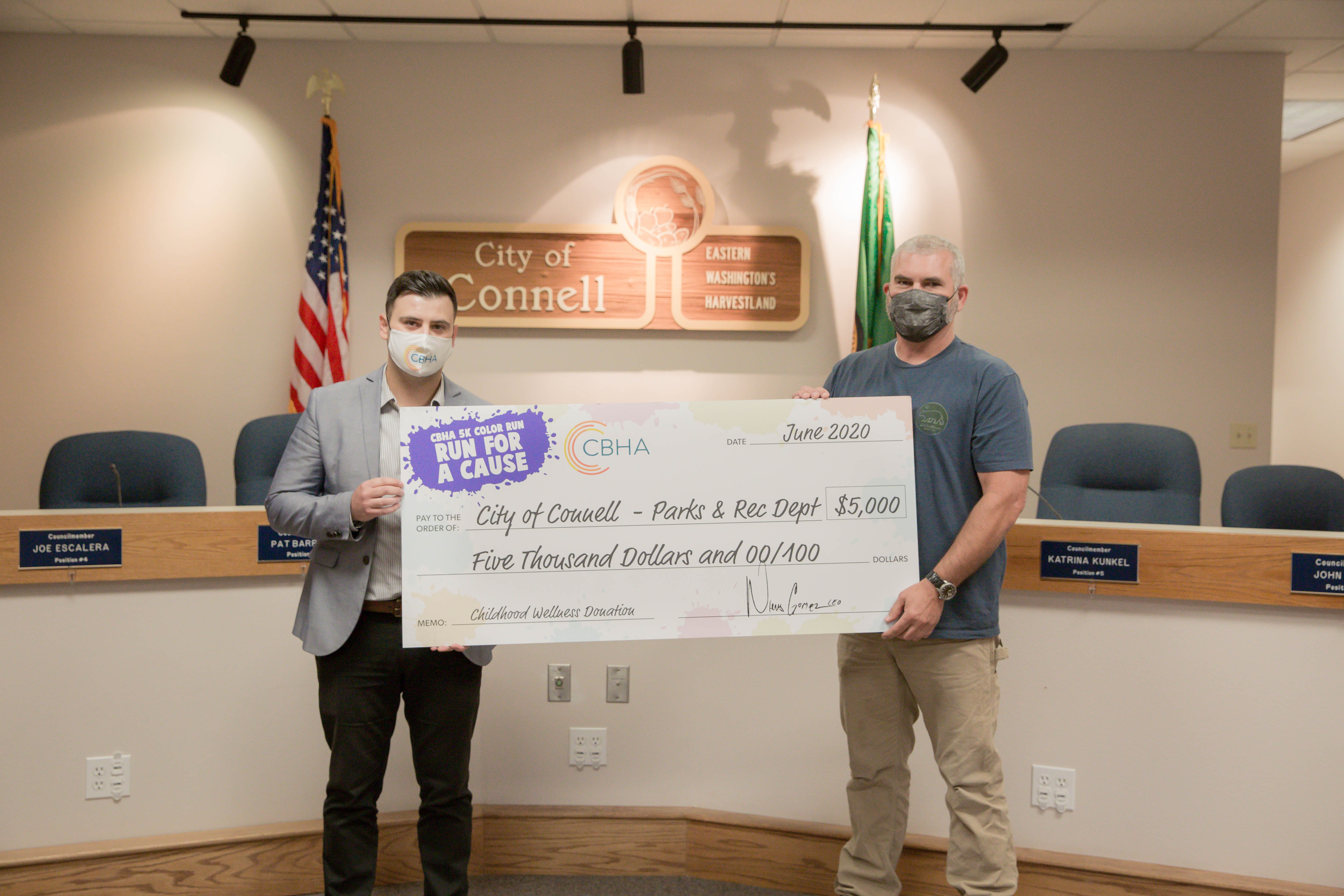 Our CEO, Nieves Gomez, presented a check of $5,000 to the City of Connell, along with the Mayor, Lee Barrow, and the City Administrator, Maria Pena. The funds came from our 2019 5K Color Run: Run for a Cause event. "We're excited to give this to the cities that our clinics serve, and we can't wait to see how they use them towards the community," said Nieves. We want to show support to our communities by giving children the opportunity to stay healthy and be active throughout the summer.
The City of Connell hasn't made any official plans with the donated funds, but they do have some great ideas in mind. "A really good idea was brought up at our last Park and Rec Board meeting of hosting Sports Day Camps," said Maria Pena. This would allow kids to be outside, learn some new skills, get some physical activity and enjoy the sun.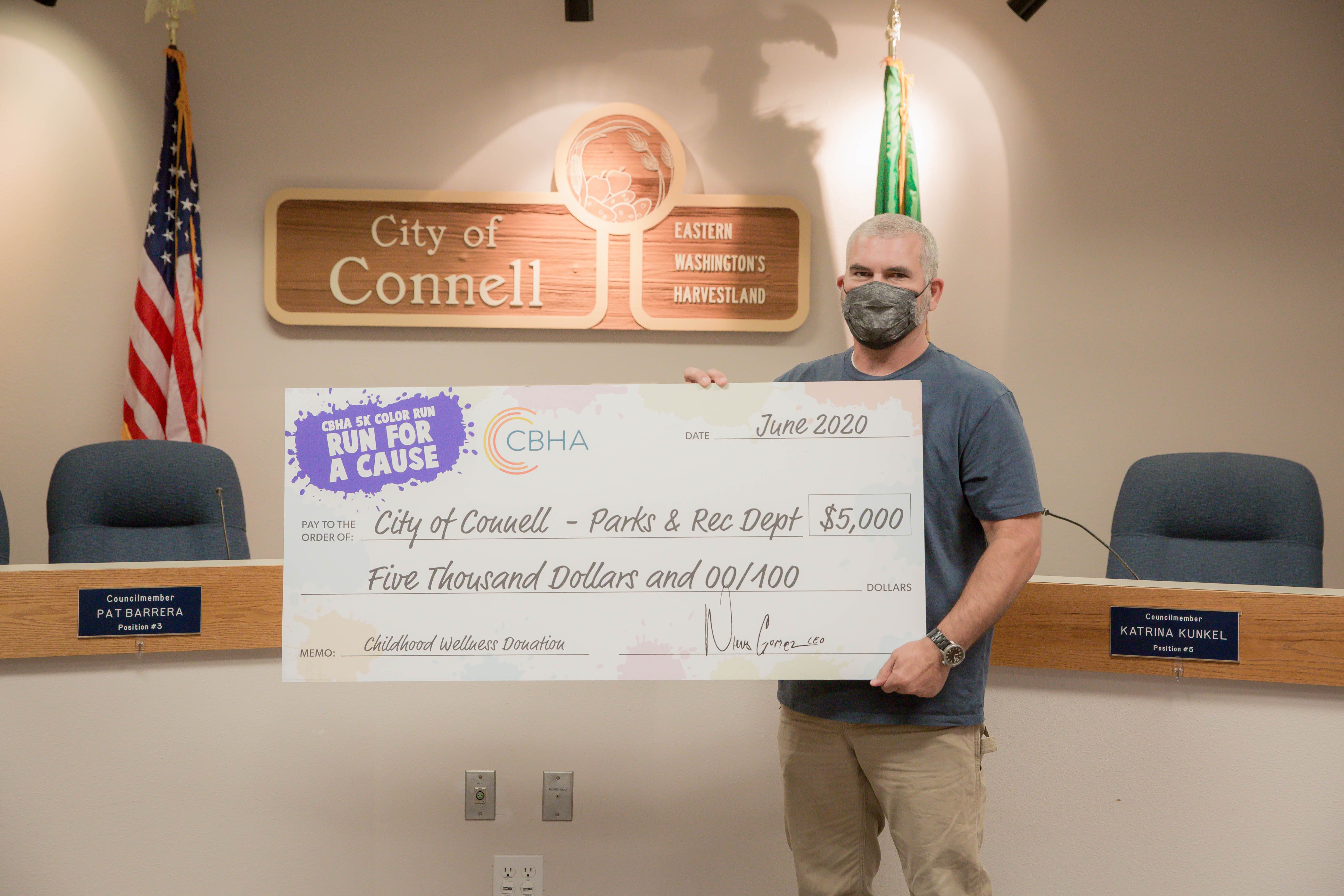 The city's idea of getting kids outside and moving is what we first had envisioned for the funds to be used towards. Connell hopes to also use the funds to buy sports equipment for kids. "The donation could help purchase equipment like baseballs, basketballs, bats and more for kids who participate in the Day Camps," said Maria.
Nothing is official yet, but we appreciate the idea of getting children to be outside, burning some energy and learning new skills. Connell isn't sure if they will be able to move forward with this project this summer, but they are hopeful to bring in the program in the following years.