CBHA recognized as Best Places to Work in Healthcare in 2020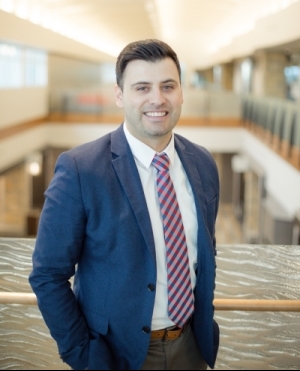 CBHA is proud to have been selected by Modern Healthcare as one of the Best Places to Work in Healthcare in 2020. The COVID-19 pandemic has really challenged the healthcare system to get creative in everything we do, from delivering care to our patients to creating a safe environment for our employees.
Promoting a culture of safety at CBHA has been a priority pre-COVID-19 and it has helped us attain favorable results. "CBHA is committed to innovating and transforming without losing focus on quadruple aim model of care, while we remain nimble and focused on transformation opportunities that focus on the mission during the pandemic," says CEO, Nieves Gomez, "Led by our COVID-19 Task Force, the CBHA response has been recognized as Best Practices due to the early adoption of PPE and logistics supplies, drive-up clinics, tele-health, care coordination, chronic care management, patient contact tracing, population health, business intelligence, mass testing events, innovative patient and employee screening strategies, and flexible COVID-19 workforce policies."
Modern Healthcare Best Places to Work 2020 is a national recognition for the top 150 companies and organizations in healthcare who do great work for employees and have responded favorably to the COVID-19 pandemic. "It has been an especially trying year for the world, and healthcare in particular as COVID-19 ravages our communities and your workplaces," said Aurora Aguilar, Modern Healthcare's editor. This award program identifies and recognizes outstanding employers in the healthcare industry nationwide. Modern Healthcare wanted to recognize organizations that rose to the top and continued to be a source of strength for their teammates.
We are honored to be awarded the Best Places to Work in Healthcare for 2020. Our priority is to be the place for employees to work, patients to receive care, and providers to practice healthcare. "At CBHA, we serve with purpose, passion, position, and performance and are proud to be recognized with the prestigious Modern Healthcare Best Places to Work award. I would like to recognize Kelly Carlson, VP of Administrative Services, for her leadership with our PEOPLE pillar at CBHA. I would also like to recognize every employee who makes CBHA the "Best Place to Work." Congratulations!"