Welcome Luis Alcalde, PA-C!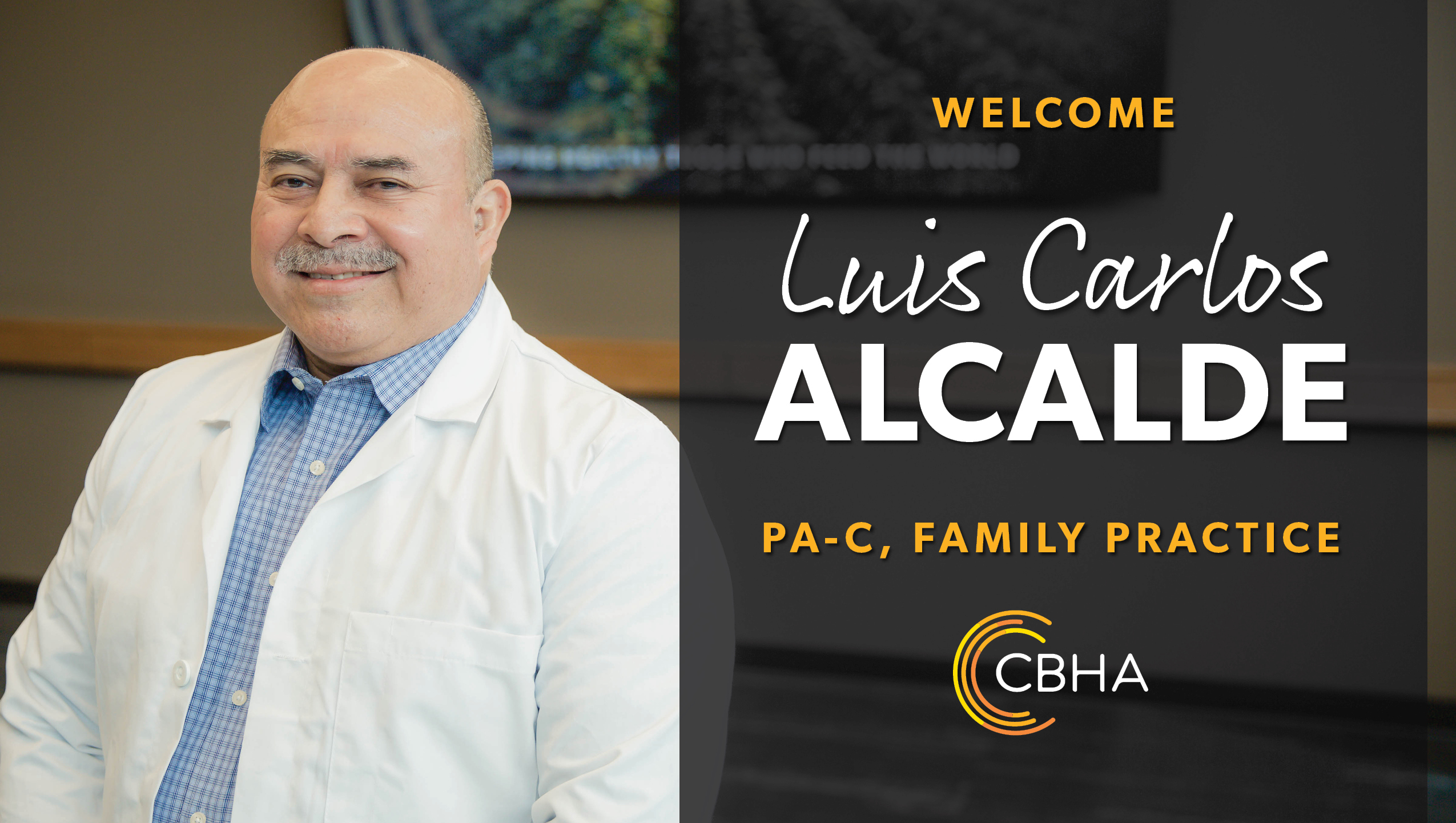 We would like to welcome Luis Alcalde, PA-C, to the CBHA Team! Luis will be joining our Family Practice team at our Wahluke Clinic.
Luis grew up in Mazatlán, Sinaloa in Mexico. He received his degree in Medicine at the National Polytechnic Institute – Superior School of Medicine in Mexico City, Mexico. After moving to the United States, he entered the PA Program at UC Davis in California and received his Physician's Assistant Certification in 2004.
Growing up, Luis knew that he always wanted to go into medicine. "When I was little I always wanted to be a doctor. I never thought about being anything else," says Luis. After receiving his degree in Mexico, he did some charity work in Mazatlán for a while and knew that he had picked the right career.
Luis has always had a passion for medicine and people. "I love helping people and I love medicine. I'm glad that I get to work in a place that has the same idea and passions that I do." Luis has lived in the Tri-Cities area since 2007. He enjoys being around all the agriculture in the Columbia Basin, and also loves all the fruits that are farmed on this side of the state.
When he is not seeing patients, Luis enjoys bicycling, skiing, driving down to the coast and fishing. He also enjoys reading a good book every once in a while or catching up with his family who are in Mexico.
"CBHA has been very good to me. I feel like I am learning a lot already and I look forward to meeting and serving patients," says Luis.
Luis is fluent in both Spanish and English and will begin seeing patients in Wahluke soon. The Wahluke Clinic is open daily from 9am – 6pm.