Welcome Shane Schmidt, Pediatric Dentist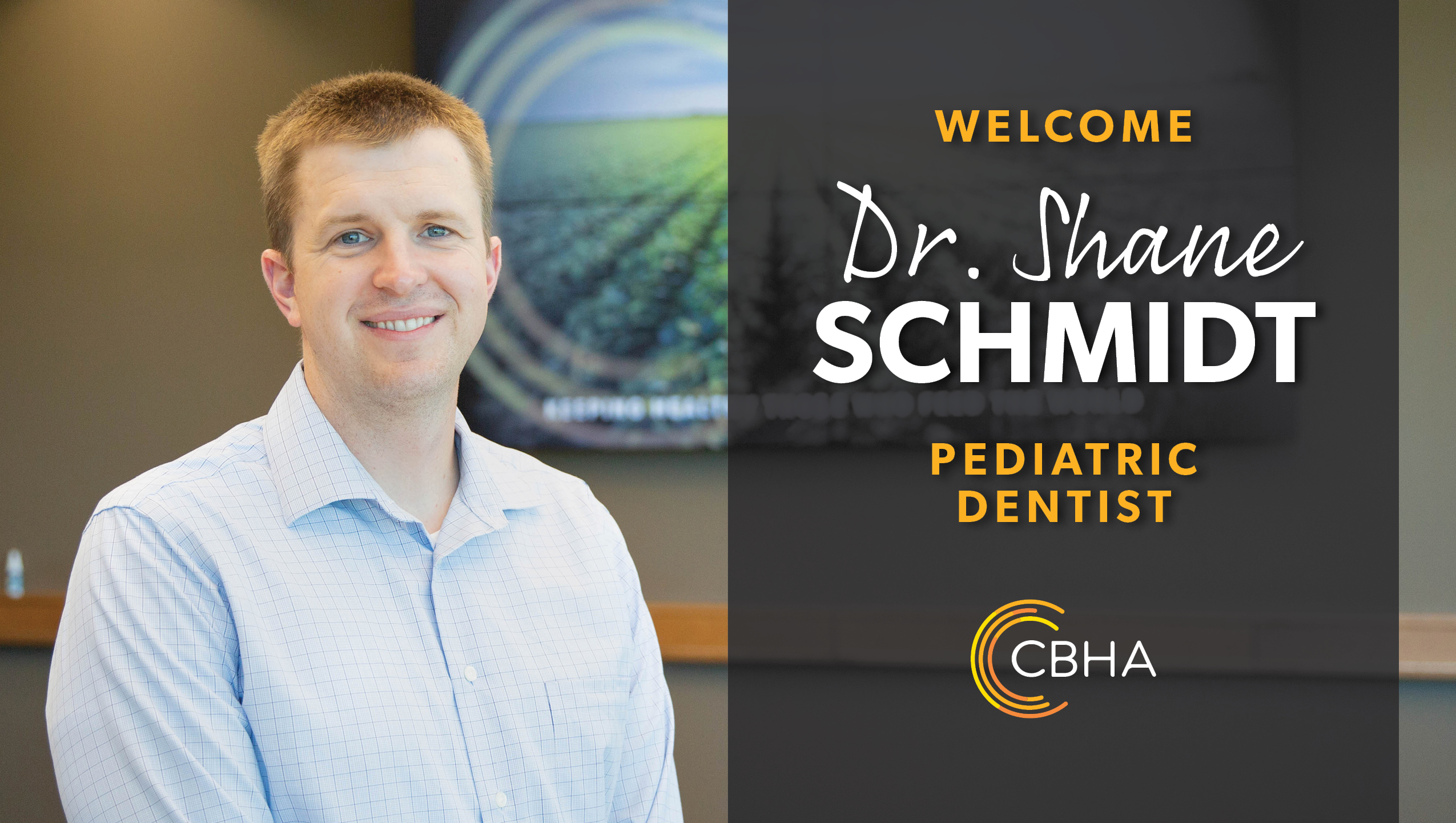 We would like to welcome Shane Schmidt, Pediatric Dentist to CBHA! Shane will be joining our dedicated team of dentist at our Othello Clinic.
Dr. Schmidt grew up in the Columbia Basin area. He started his education at Columbia Basin College, then received his degree in Advanced Education in Pediatric Dentistry from the University of Toledo Medical Center.
His motivation to become a dentist came from the time that he spent in Brazil on a mission trip. He didn't know that he wanted to be a dentist while he was there, but he knew he wanted to have a skill that helped people. "I worked with a lot of youth up there, and I could see the decay in their smiles. Once I got back to the states, I did my research and decided fixing smiles is what I wanted to do," says Dr. Schmidt.
He enjoys all that the Columbia Basin has to offer like hunting, fishing, boating, and snow skiing. "I always knew that I wanted to live in this area long term, and raise a family here," says Dr. Schmidt. He and his wife have four kids and they love to spend time with family as much as they can. They also love to go boating on the Columbia River during the summer and snow skiing in the winter at White Pass.
"My goal is to safely improve the oral health of children. I like to look at the bigger picture, not just their smile," says Dr. Schmidt. He has been practicing pediatric dentistry for 3 years, previously at an office in Hermiston, Oregon.
"CBHA gave me a great first impression, all the staff and people are very helpful here. They set up a great atmosphere," says Dr. Schmidt. He is very excited to starting meeting all the kids in the Othello community and can't wait to start educating them on the importance of brushing and flossing.
To schedule a dental appointment for your child with Dr. Schmidt, call or text us today at 509-488-5256. Our Othello Clinic is open daily from 7am-7pm.