Welcome Loren Knebl, ARNP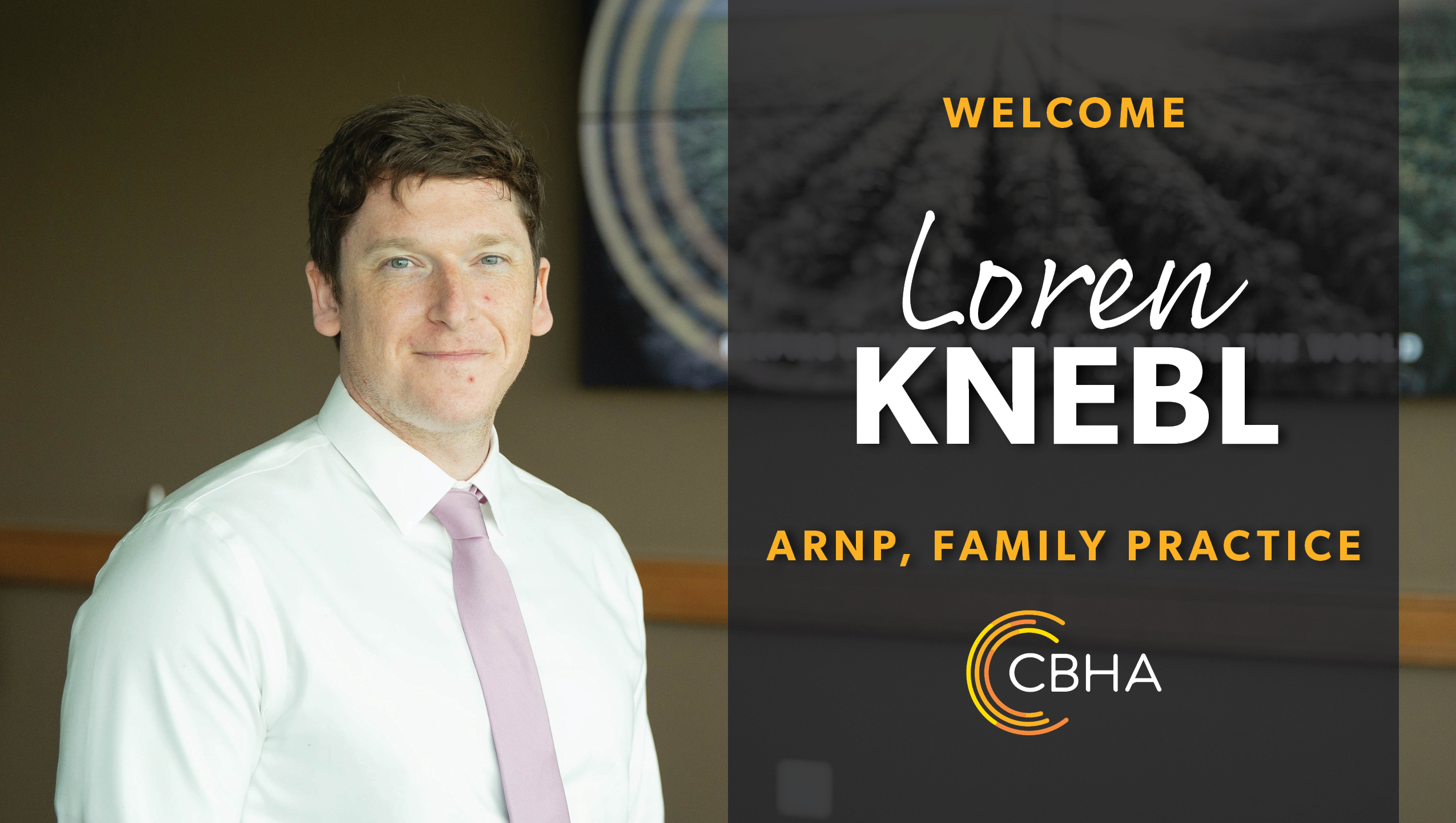 We would like to welcome Loren Knebl, ARNP to our CBHA team! Loren will be joining our Family Practice team at our Othello Clinic.
Loren is originally from Colorado. His family enjoyed traveling a lot, and Loren decided that he wanted to do the same after graduating High School. "I went to Alaska after high school and worked on a fishing boat for a few months, then I went on to sell magazines door-to-door and state-to-state for a couple years. After that I decided to go back to school and study medicine," says Loren.
Loren studied at Union University in Tennessee, receiving an Accelerated Track B.S. and Nursing degree. He traveled as a nurse working in the PICU, NICU, PACU, and Pediatric ER departments in various communities. After gaining experience, he attended Indiana Wesleyan University and received his Master's in Science and Nursing as a Family Nurse Practitioner.
He decided he wanted to come to CBHA because of the way that we care for our patients. Loren has a strong command of basic conversational skills in Spanish and is actively furthering his knowledge in the language. "CBHA focuses on helping the patient as a whole person, and cares for the underserved communities. I really like the holistic care that CBHA provides," says Loren.
When Loren is not seeing patients he enjoys playing soccer or climbing. He also enjoys learning new hobbies like playing piano, guitar, sketching or painting. He is looking forward to playing a pick up game of soccer with other members in the community.
"My goal is to ensure optimum health for each patient by caring for individuals and communities in a manner that respects cultural differences, creates positive and effective relationships and expands my procedural skill set," says Loren.
Loren is very excited to start meeting new faces in the Othello Community. Call or text us today to schedule your next appointment with Loren at 509.488.5256.
Our Othello Clinic is open daily from 7am-7pm.