Welcome Tiffany Carter, ARNP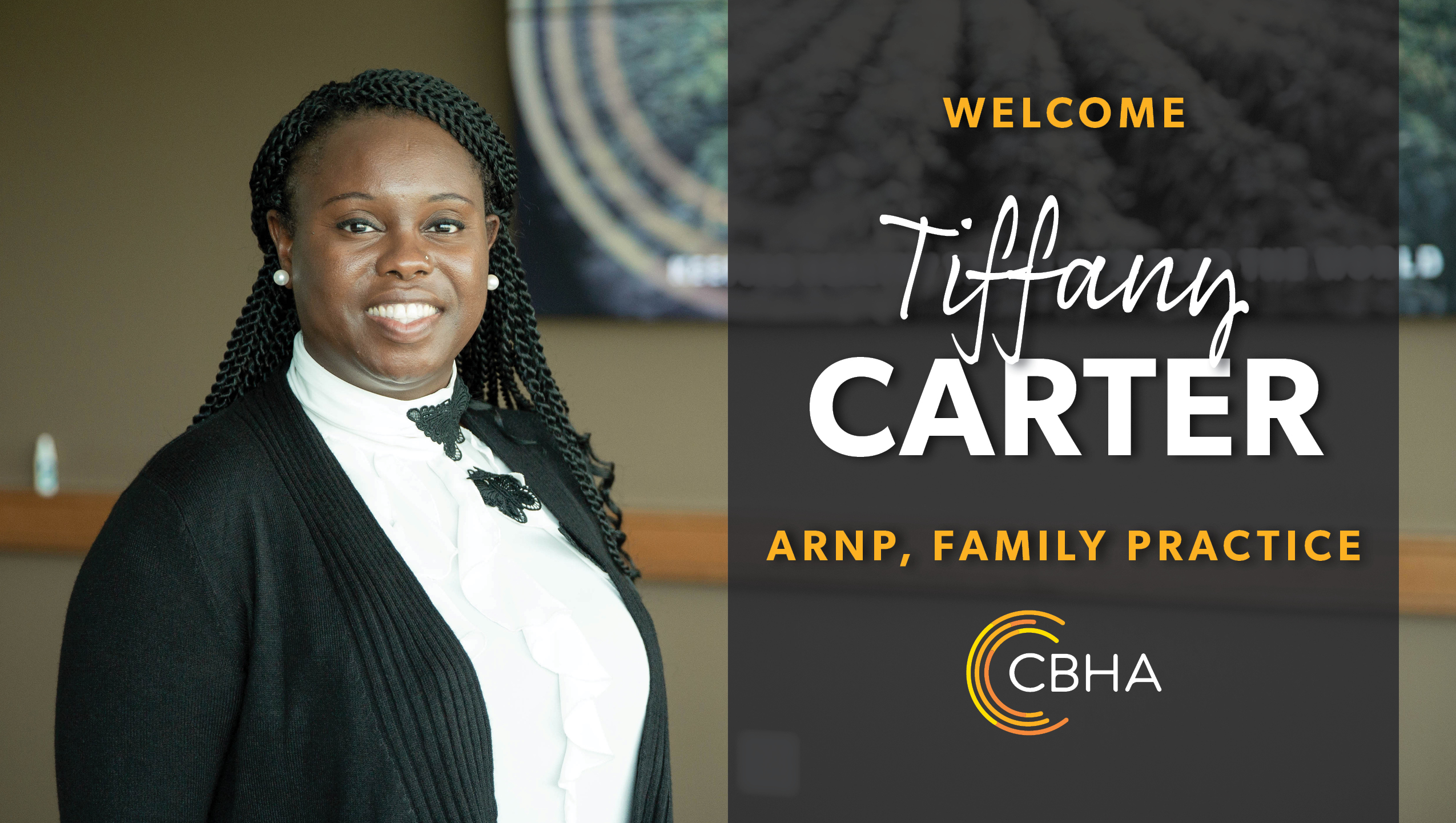 We would like to welcome Tiffany Carter, ARNP to CBHA! Tiffany will be joining our Family Practice team at our Wahluke Clinic.
Tiffany grew up in South Carolina. "I have always been considered the compassionate helper in my family and among my friends. Pursuing a career in the medical field was destined."
She completed her Bachelor's Degree in Biology from the University of South Carolina Aiken. She went on to attend a nursing program at Augusta University in Augusta to obtain her Master's Degree in Nursing. After working as a Registered Nurse in public health for a while, she went back to school and received her second Master's Degree as a Family Nurse Practitioner from the University of Cincinnati in Ohio.
She chose her career path as an ARNP because she saw the need to have more advanced providers to meet the needs of underserved populations.
Tiffany likes that she can have the best of both worlds here in Washington. A city life where she can go shopping, but also a country life where she can relax and enjoy scenery. "Everyone is so friendly here too. I can share my southern hospitality and receive the same reaction back," says Tiffany. She also loves the state of the art technology, modernization, and functionality that CBHA has to offer.
"I consider the patients advocates for their own bodies. I like to empower my patients to increase knowledge about their health and overall be confident in themselves," says Tiffany. She believes they will be knowledgeable and motivated to have more influence over their health.
When Tiffany is not seeing patients, she enjoys spending quality time with her husband and two children, reading about history, cooking/grilling, and doing yoga.
Tiffany is excited to get to know and serve the members in our Wahluke community. To schedule an appointment with Tiffany, call or text us today at 509.488.5256.
Our Wahluke Clinic is open daily from 9am-6pm.