Proud of Laura Ely For Her Years Of Military Service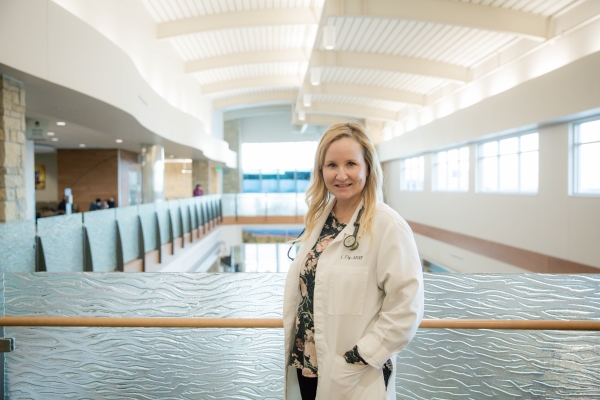 Join us in celebrating and congratulating Laura Ely, ARNP on her retirement from her Military Duty.
Laura started with us in 2016 after being with the Othello Community Hospital for about 20 years. She has accomplished many goals in her career, but the most recent is completing her service in the Military.
Lieutenant Colonel Laura Ely served as a Certified Flight Nurse Evaluator at the 446th Aeromedical Evacuation Squadron.
Laura served in the US Navy Reserve from 1999 – 2007 as a hospital corpsman responsible for fellow service members' physicals, immunization, and medical tests to maintain their readiness.
"I was involuntarily 'called up' to serve a tour of duty after 9/11", she said. "When I returned, I went back to school to get my Bachelors of Nursing degree with the objective of becoming a commissioned officer in the US Air Force." She accomplished that goal in 2008 when she enlisted with the air force unit at the Joint Base Lewis-McCord.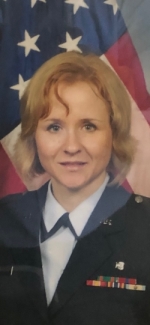 She remained active in that reserve unit serving as Flight Commander of the Flight and Ground Training. All the training became very real for her when she flew over 20 combat missions in Afghanistan in 2010. "It's a different world in combat…you train and train for it," she recalls. "Then, it's the real thing and you hear the mortar shelling, and you take care of the injured and see the dying. Most of them were so young, many of them just teenagers," she said.
In 2011 she upgraded to Flight Nurse Instructor and was then promoted to Major and Command Support Deputy Flight Commander. After being promoted to Training Flight Commander in 2014, she went on to complete her Master's in Science Nurse becoming a certified Family Practice Primary Care Provider in 2016.
In 2020 Laura became a Senior Advisor and was an acting clinic nurse executive during support of Short Notice Covid-19 Response.
On October 18, 2021, Lieutenant Colonel Laura Ely retired from her military duty.
We are so proud to be able to have Laura Ely as part of our Medical Team! Your work and dedication to our community and patients does not go unnoticed. Thank you for your service!