Providing For Our North Franklin Students
Our students have been through a lot these past two years during the pandemic. So it's important that we continue to show our support. We reached out to the North Frankling School District's Superintendent, Jim Jacobs, and asked if we could partner together and provide them with something to help keep our kids physically and emotionally well during this pandemic.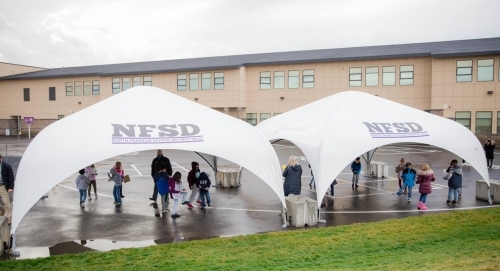 We landed on these awesome WeatherPort Shelter Systems! These shelters are designed to withstand heavy rains, snow, and will block harmful UV rays. This means whatever the weather, our children can make the most of the outdoors while staying safe.
"When the pandemic initially hit our community one of our big needs was to get our students outside for mask breaks or for good air circulation and give them the opportunity to get fresh air without contaminating each other," says North Franklin Superintendent, Jim Jacobs.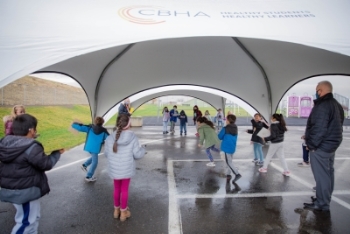 "In a community like ours, where you have several months of inclement weather these shelters provide an opportunity for our students to get outside, but still have a little bit of protection form the elements."
We were able to donate 15 WeatherPort Shelter structures to the North Franklin School District. They are located at Connell Elementary, Mesa Elementary, Basin City Elementary, the Junior High School and Connell High School.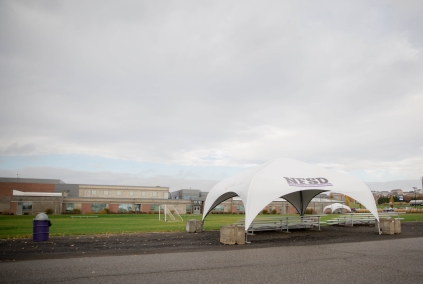 "The North Franklin School District would like to extend their gratitude to CBHA for donating these tents to our students for their safety and health. And just to be able to provide our students with a better opportunity during the pandemic," says Jim Jacobs.
We are excited to see our kids use these shelters through out the school year. We also want to thank group health foundation for their support on this project. Remember, healthy students equals healthy learners!