Keeping the Columbia Basin Healthy
Our staff went to Columbia Basin College (CBC) in Tri- Cities and administered 119 COVID-19 Vaccines to the Tri-Cities Community. "We weren't expecting over 100 people to show up", said Maria Elena, COVID-19 Outreach Coordinator at CBHA. "It was nice seeing that more people wanted to receive the vaccine!"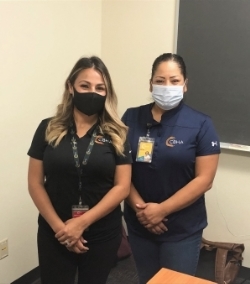 CBC reached out to us to discuss the possibility of traveling to Pasco, WA to administer COVID -19 vaccines. We were so excited to participate in stopping the spread in the Tri-Cities area, and had a great time collaborating with CBC. "It's so important for us to build relationships with members in the community who can hopefully find a medical home in us," says Maria Elena.
There was a long line that extended out to the front of the building, and it was an exciting thing to see. We want to keep our communities and patients safe, and we are happy to see that so many others are also taking the step to protect themselves and those around them.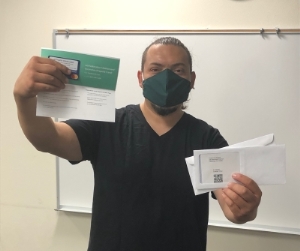 The Hispanic Chamber of Commerce provided $50 gift cards to the first 100 people who showed up to the vaccine clinic. They wanted to show their appreciation to those who were interested in the vaccine and helping stop the spread.
Although there is a state wide mandate for many organizations to receive the COVID-19 vaccine, there were many community members at the event who were present because they wanted the vaccine. "There is way more interest in the COVID-19 vaccine now, than in the past couple months. We are so glad that we were able to serve the Tri-Cities Community," says Maria Elena.
COVID-19 VACCINES ARE EFFECTIVE AND SAFE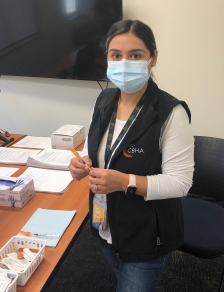 COVID-19 vaccines can help keep you from getting and spreading the virus that causes COVID-19. It also helps keep you from getting seriously ill, even if you do get COVID-19. Getting vaccinated may also protect the people around you, especially those that are at an increased risk for severe illness from COVID-19.
COVID-19 vaccines have been tested in large clinical trials and FDA has determined that they are safe and effective in. So far, the Pfizer COVID-19 vaccine is the only one that has been approved by the FDA, but all COVID-19 vaccines have gone through all the required stages of clinical trials to be distributed under the Emergency Use Authorization. Learn more about the safety and effectiveness of COVID-19 vaccines.
COVID-19 VACCINATIONS ARE A SAFER WAY TO HELP BUILD A PROTECTION
It is important to get vaccinated whether you have had COVID-19 or not. There is evidence that shows that people have better protection when they are fully vaccinated, compared to having had COVID-19. Some people who get COVID-19 can become very sick, which can result in hospitalization, and can later lead to people having ongoing health problems several weeks or longer after infection.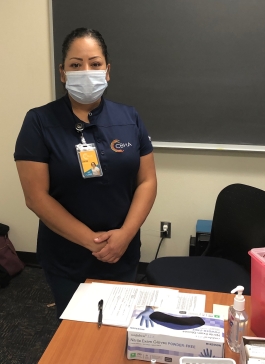 IS IT SAFE FOR MY CHILD TO GET A COVID-19 VACCINE?
Yes. According to studies from the CDC website, vaccines are safe and effective. The same as adults, children may have side effects after receiving the COVID-19 vaccine. These side effects may affect their ability to do daily activities, but they should go away in a few days. Children who are 12 years and older are eligible to get vaccinated against COVID-19.
Schedule your vaccine TODAY and help stop the spread!
Call/Text 509.488.5256