CBHA Provides Tuberculosis Testing for Othello High School Students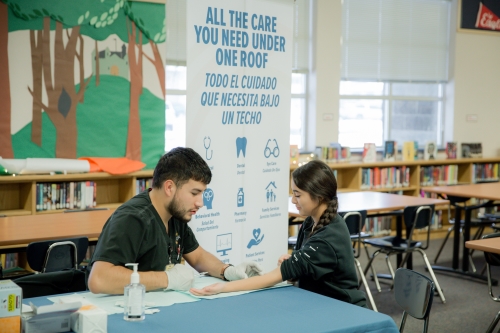 Our staff visited the Othello High School to provide Tuberculosis (TB) tests for students who are part of the STARS program.
This program is a certification for early childhood, where students work with young pre-school students to later be able to work in an early childhood career.
"One of the requirements after students have finished their certification, is to receive a TB shot and go through a full background check," said Amy Parris, Director of School to Career for the Othello School District.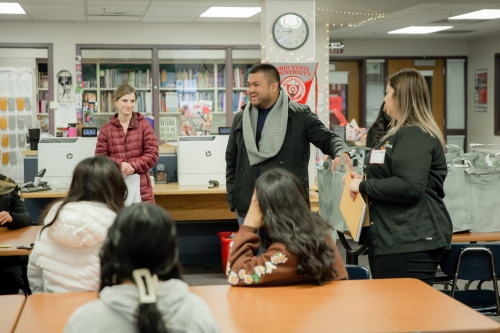 The Othello School District Advisory Committee, which is made up of Othello community members, recommended to help these students get these requirements before they are sent off into the real world. "It can become a barrier for students to be able to get their TB shot or a full background check," says Amy. "We are so grateful that CBHA was able to come to the school and provide this service."
"We have the equipment and technology to help us go outside of the clinic walls and administer care," says Estella Perez, Othello Clinic Manager. "As a former OHS graduate, we had to research and get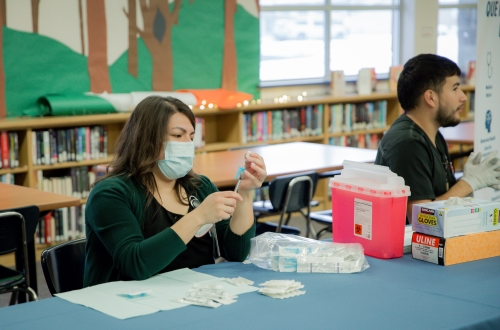 things done on our own. I'm happy we can collaborate with the schools and offer these services so they can get back to learning in the classrooms."
"Our goal is to help these students see themselves in the career they want to be in, then help them take the steps to get there," says Amy.
We love to invest in the futures of our students, and are always happy to work with the Othello School District.