Firestarter Spotlight - Nelvy Badillo
Join us in congratulating Nelvy Badillo on his Firestarter Award!
Nelvy is a Junior Network Engineer for our IT Department. Some of his notable achievements include the configuration of iPads to be used at Othello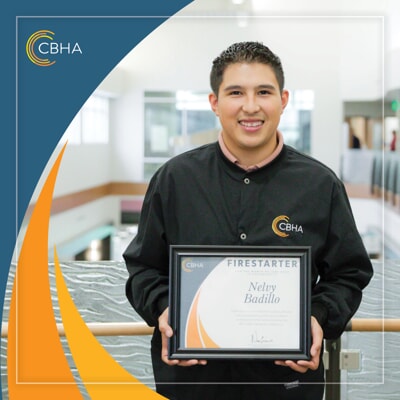 High School, Middle School, and Desert Oasis High School to provide telehealth appointments for students. He also helped coordinate the workstation for the clinic managers in their office.
He also helps with the Wahluke Clinic door access upgrade and ensures all door access is completed successfully. Nelvy has been active in the community as well by volunteering for the Color Run, where he helps with parking and guiding traffic as participants arrive. He is truly deserving of this award as Firestarter because of how hard he works and is consistent in his work performance.
We're proud to have him on our team and see how far he will go!
Congratulations, Nelvy!
Learn more about Nelvy:
When did you start at CBHA?
I started working for CBHA on June 1st, 2021.
What is your job title and day-to-day responsibilities?
My job role is a Junior Network Engineer for the IT Department. My current day-to-day tasks include being a point of escalation for our Support Services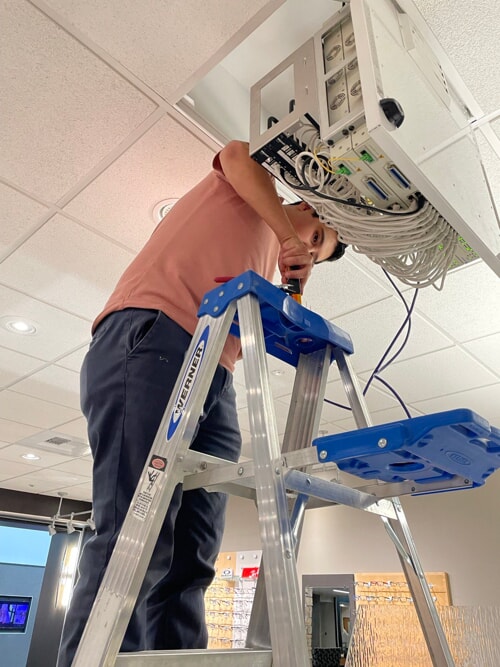 Team and assisting if they have questions, concerns, or have an active ticket that an employee submitted about our wired or wireless network, cyberattacks, VOIP phones, and iPads. My day-to-day routine also includes analyzing/monitoring our network activity through all of our sites, as well as remediating against any cyber-attacks, managing our phone systems, and all CBHA iPads, configuring and managing our network equipment as needed in the data center located at all of our sites, and Assist in Design, development, and implementation of IT networks and infrastructure services at our existing locations as well as new sites.
What is your favorite thing about working at CBHA?
My favorite thing about working for CBHA is the support they give to our patients and our communities. Working for the IT department, I have been able to see how CBHA employees go above and beyond assisting our patients.
How has CBHA helped you grow in your career?
CBHA has helped me grow in my career in various ways. CBHA opened the doors for me. When I got hired, I had little work experience in the IT field. CBHA gave me the opportunity to prove myself. When I came on board, I was Tier 1 Support Services. Now, I am a Junior Network Engineer with my 1st certification and working on my 2nd certification thanks to the CBHA ED Bucks program.
What has been your favorite project at work so far?
My favorite projects that I am working on are the designing, development, and implementation of infrastructure services for new locations. CBHA is expanding, and with the opening of new facilities, IT has set up all the necessary workstations and equipment for that facility to operate. As a Junior Network Engineer, I am tasked to bring a network connection to the new facility and validate what we have communication across our data center in Othello. During the design phase, I had to create a map with all the endpoint (computers, phones, TV, etc) and find out a way to bring a wired network connection to those endpoints. Being able to see the process from start to finish of projects like new buildings to new pieces of technology being implemented across all CBHA Departments makes me feel like I am making a difference for our patients, even through technology.
If you could have one superpower, what would it be?
If I could have one superpower, it would be Teleportation.
How do you turn a bad day into a good one?
I find positivity in myself and others and life in general. I focus on avoiding the negativity on a bad day. Someone once told me, "Do not wish to be anything but what you are, and try to be that perfectly."
What did you dream of becoming when you were a kid?
When I was a kid, my dream was to become a soccer player. I always enjoyed playing sports.
Where is your favorite place to travel?
Anywhere. I like to travel with my family. I like going to new places that I haven't been before.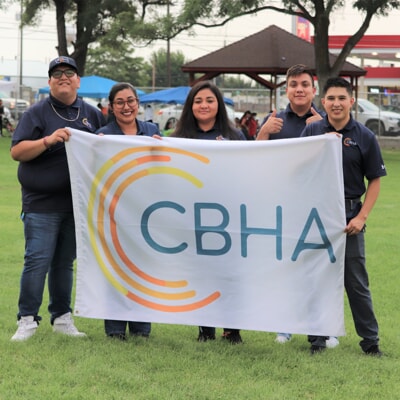 If you could be any Disney Character, which one would you be?
If I could be a Disney character, I would be Stitch
Anyone you would like to thank or give final words?
I would like to give thanks to the person who nominated me and my co-workers in IT. Special thanks to Kenn Denn and Randel Stevens for all the training and support they have given me to reach my goal of becoming a Network Engineer. Lastly, special thanks to my wife for all the support and motivation she has given me while I do my studying to complete certifications.