Healthy Minds Equal Healthy Students
School isn't just about getting good grades, social status, or star athletes. Students can get so caught up in the academic and social aspects of school that they ignore their mental health. With the pressure of completing assignments, preparing for exams, and extracurricular activities, they can forget how to care for themselves.
We know how important it is for our students to get the help they need when they need it. That is why we've decided to take our Behavioral Health Services to the schools. We've created resources, materials, planned events, and hired an onsite behavioral health consultant to improve access to mental health services for teens.
OUR BEHAVIORAL HEALTH GOALS
The Washington Department of Health has awarded us a $250,000 grant for our Behavioral Health Team to educate students, school staff, and our community about mental health. We've already implemented this at the Othello School District (OSD) and are currently bringing awareness to this topic.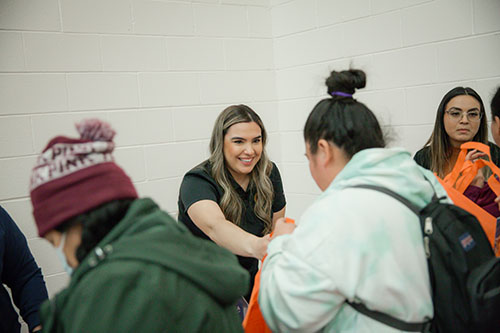 We're providing Behavioral Health Services by implementing a "hybrid-telehealth" School-Based Health Center (SBHC) model for middle and high school students. They will have full access to mental health counseling at the palm of their hand by scanning a QR code with their phone.
Our second goal is to provide Behavioral Health Professional Development by engaging with OSD staff. They are currently being educated on current issues that they are interested in learning about, like signs of suicide & prevention, cyberbullying, sense of belonging, and (other presentations). This information will better equip staff with the needed resources to support their students on these topics. 
And our final goal is to provide Behavioral Health Community Support. This will be done by cultivating a strong connection between our community, students, parents, and teachers to promote behavioral health awareness and reduce the associated stigma through hosting youth-friendly engagement activities.
SPREADING AWARENESS
We've created an easy way for students to access our services. Our Mental Health Matters and It's Okay to Not Be Okay stickers have a QR code that students scan with their phones and be directed to our website. They are encouraged to put these stickers on their school supplies, lockers, or even car windows, to start a conversation with others and be reminded that they are not alone.
Once they're on our Mental Health Matters webpage, students will learn about topics like 5 Tips to Cope with Stress, Social Media and Mental Health, How to Talk to My Parents or Guardian, and Finding Help. They can also view videos discussing mental health and how to ask for help.
If they decide to make an appointment with one of our consultants, they can view their profile page and get to know them better before their visit.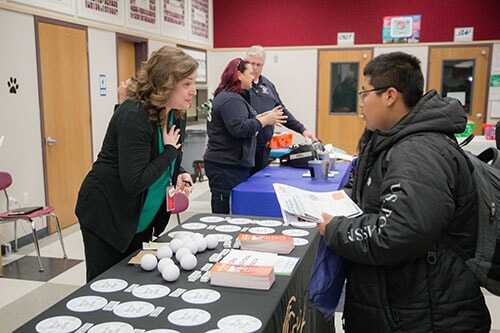 CBHA is excited to bring this service directly to schools. We care for our students and want to see them succeed in their health AND education. We hope these partnerships will give students and staff the tools and resources they need to continue to excel and provide positive environments for the next generation of students.
Visit our Mental Health Matters Website, for digital stickers and more!