A Listening Opportunity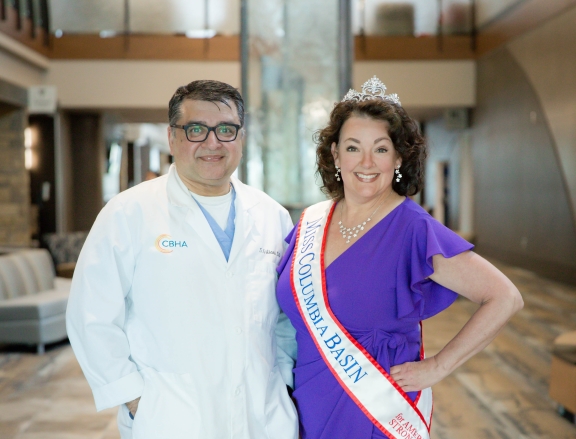 Imagine being told that your health is the result of being lazy and not exercising. And every doctor you talk to tells you that you just need to lose weight and all your problems will go away. But in fact, you're unknowingly living with a disease that is causing your body to react in ways that aren't normal.
This was Kimmy Sander's case until she came to CBHA.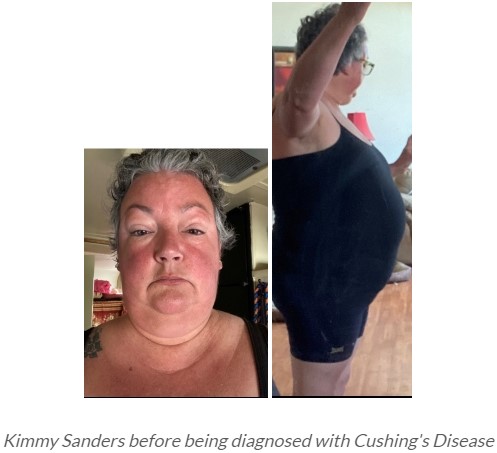 Kimmy was a music teacher at Warden Elementary. She was experiencing symptoms of a swollen face, or moon face, severe acne, abnormal weight gain, and blood clot disorders for 10 years. She had gained over 100 pounds in less than a year, completely lost her voice for six years, and had to have her left big toe amputated because of Cushing's disease.
Kimmy saw many doctors, but no one listened long enough to help her find the problem.
"I made an appointment at CBHA for the afternoon, but something made me want to change my appointment to the morning," said Kimmy. She was originally going to come in and just see the on-call doctor, but when she called to reschedule the appointment, they booked her with Dr. Gillani.
Dr. Syed Gillani, DO, is one of our Family Practice doctors who has been with CBHA for over four years. "I listened to her. I could see that she was desperate to have an answer, and I knew deep down she knew there was something wrong with her," said Dr. Gillani.
Kimmy talked to him about all her symptoms, and how long they had been going on. "I asked her if she had ever been told about Cushing's Disease," said Dr. Gillani.
Cushing Syndrome happens when your body has too much of the hormone cortisol. Too much cortisol can cause a fatty hump below the neck, moon face, and abnormal weight gain. It can also result in high blood pressure, bone loss, and sometimes type 2 diabetes. These were identical to the symptoms Kimmy showed.
Dr. Gillani ordered her a lab test and sent her to see an endocrinologist. Sure enough, Kimmy had Cushing's Disease and the test showed that she had a tumor on her pituitary gland that was causing her symptoms.
"She's a miracle," said Dr. Gillani. "If she would have continued her life like this, she would have died."
After Kimmy's diagnosis, she was scheduled for surgery and nine months post-op her body was completely transformed. "Dr. Gillani is my hero. He saved my life," said Kimmy.
She decided to retire from her teaching job and dedicate her life to sharing her story.
Kimmy entered into Miss Washington for America Strong pageant in 2022. "Miss Washington for America Strong is a chance of a lifetime and will serve as a platform for me to educate and bring awareness about Cushing's Disease," said Kimmy.
"I know she's given me too much credit, but I'm just doing my job. That was just another day for me. I listened to my patient," said Dr. Gillani.
Learn more about her story at CrushingCushings.org and how she's using it to be an inspiration to others.
If you have also experienced symptoms like this, or a situation similar to this, please make an appointment with one of our providers. We are here to listen and help you.
We love hearing how our providers and staff make a positive impact on our patients. If you have an amazing story like this, we'd love to hear about it!