Firestarter Spotlight - Rosalia Avila
Join us in congratulating Rosalia Avila on her Firestarter Award!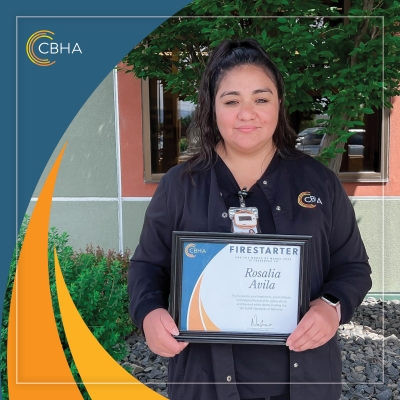 Rosalia is our Dental Support Coordinator at our Wahluke Clinic. She is a leader who is humble, kind, respectful, and is respected by her peers. Rosalia makes sure that everyone on her team is up-to-date on the training and technology that our dental department has to offer.
If she had a motto, it would be "no one left behind". She takes her co-workers under her wing to make sure they are ready to succeed on their own. Rosalia is one in a million when it comes to Dental Coordinators. She takes on every responsibility that is given to her, and her compassion for taking care of people shows with patient care and her co-workers.
We are so happy to have her on our team and excited to see the impact that she will continue to make in our organization and our communities.
Get To Know Rosalia: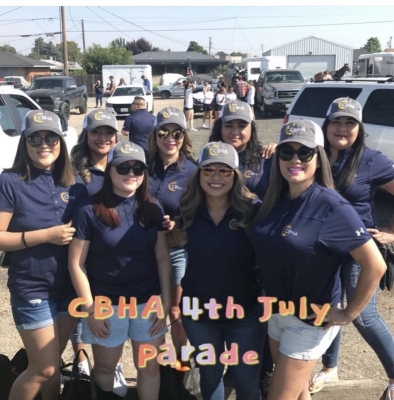 When did you start at CBHA?
I started working on April 14, 2014
What is your job title and day-to-day responsibilities?
I am the Dental Support Coordinator at our Mattawa Clinic. I ensure that the dental department is operating well with appropriate equipment and supplies. I provide support for our dental providers and assistants. I also help with the day-to-day management of our dental department, like working on schedules for our dental assistants at all 3 sites, covering for PSRs when needed, and training dental assistants.
What is your favorite thing about working at CBHA?
My favorite thing about working with CBHA is interacting with patients and also making sure that they receive high-quality care.
How has CBHA helped you grow in your career?
When I started working at CBHA, my first job was patient transportation. After 2 years, I moved to the dental department with no experience. CBHA gave me the opportunity to learn hands-on and allowed me to succeed as a Dental Assistant.
I'm now a Certified Dental Assistant, and I was able to train in the specialties that our clinic offers – pediatric dentistry, orthodontic dentistry, and implants. I was later promoted to Dental Support Coordinator, and this has allowed me to develop and grow in my leadership skills.
What has been your favorite project at work so far?
My favorite project is the new CAD/CAM equipment. I have had the opportunity to get trained and now train our Dental Assistants on how to use the equipment like making crowns, taking scans for dentures, removable partial dentures, and 3D models.
If you could have one superpower, what would it be?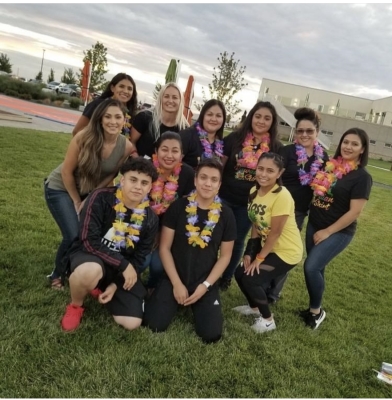 To help others that don't have access to dental care.
How do you turn a bad day into a good one?
I turn a bad day into a good day by staying positive.
What did you dream of becoming when you were a kid?
I dreamed about being a lawyer, but once I started in dentistry, I loved it.
Where is your favorite place to travel?
Anywhere where there is a beach.
If you could be any Disney Character, which one would you be?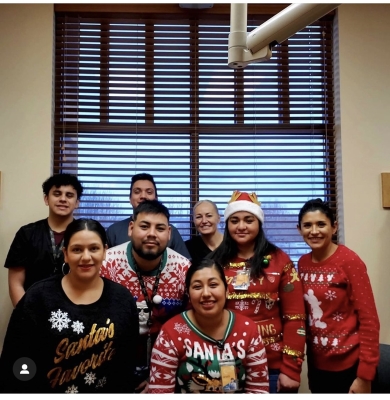 Cinderella
Anyone you would like to thank or give final words?
I would like to say thank you to God, my family, my supervisor Carlos, Tracie, and my Mattawa crew! I wouldn't be able to do everything that I do without them. They are so hardworking, and their positive attitude spreads throughout the clinic! You're all amazing! When I started, I had no real work experience. CBHA gave me that and more! Thank you CBHA for giving me the opportunity to learn, grow and develop my skills.