Firestarter Spotlight - Hermila Padilla
Join us in congratulating Hermila Padilla Rodriguez on her Firestarter Award!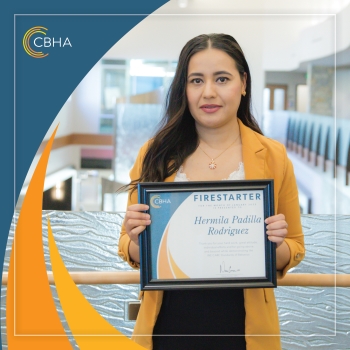 Hermila is one of our Population Health Coordinators. She always goes above and beyond for our patients doing everything she can to get a hold of them and ensure that they are attending their appointments to maintain a healthy status.
She is always offering a helping hand to others who need it. When something isn't working, she always tries to find a better solution to ensure that our patients a
re getting the best care possible.
Hermila is a great asset to our Population Health Team. We're so lucky to have her, and we can't wait to see the great things she will do in the future.
Congratulations, Hermila!
GET TO KNOW HERMILA: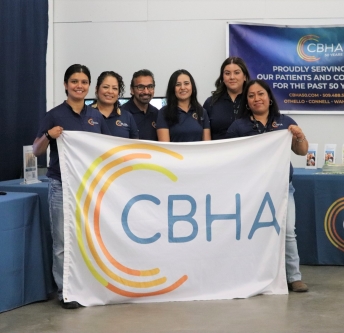 When did you start at CBHA?
I started working at CBHA in September 2013 as a Contact Center Representative.
What is your job title and day-to-day responsibilities?
My Job title is Population Health Coordinator. My day-to-day
responsibilities include contacting patients for ER follow-ups, communicating normal lab results to patients, and scheduling chronic care, well-child, and Mammogram appointments. Our main focus is our Medicare patients that are due for their Annual Wellness Visits to ensure they are up to date with all their needs. We are in charge of patient outreach and are assigned different tasks to help ensure CBHA reaches quarterly and yearly quality measures.
What is your favorite thing about working at CBHA?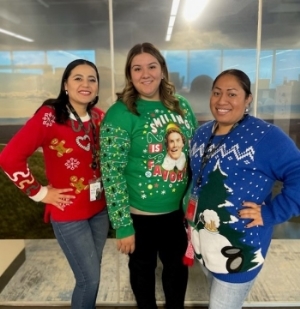 My favorite thing about working at CBHA is having the opportunity to serve our community and to help provide them with the best quality health care possible.
How has CBHA helped you grow in your career?
CBHA has provided me with experience in health care and great customer service skills.
What has been your favorite project at work so far?
My favorite project at work so far has been offering our new mammography services to our female patients here at CBHA in Othello. The response has been amazing and I love hearing the excitement of our patients that they can receive this service at our clinic.
If you could have one superpower, what would it be?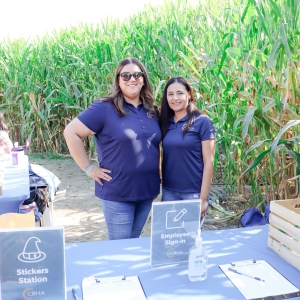 I would want to be able to Time Travel.
How do you turn a bad day into a good one?
By having a positive attitude and counting on my co-workers to ensure we complete our daily tasks.
What did you dream of becoming when you were a kid?
I wanted to be a teacher.
Where is your favorite place to travel?
I love traveling to Mexico.
If you could be any Disney Character which one would you be?
I would be Jasmin from Aladdin.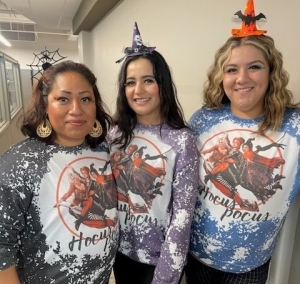 Anyone you would like to thank or final words?
I would like to thank my family for their support, and my co-workers Angela and Joanna for always being supportive, encouraging, and the best friends ever. Also, I want to thank my supervisor Nathan Spinelli for being a great leader and for giving me the opportunity to be part of his great team. I'm really grateful for working at CBHA for almost 10 years now and to help to provide great quality health service to our community.