Firestarter Spotlight - Rosa Hernandez
Join us in congratulating Rosa Hernandez on her Firestarter Award!
Rosa is the team lead for our WIC department and has been instrumental in training every WIC clerk and certifier that we have on our team. Her experience and knowledge regarding the WIC program and Cascades software system is a huge asset, and she is the go-to for WIC staff questions or when unexpected circumstances come up with patients.
Rosa is dedicated to the CBHA mission and is always helpful and professional with patients. She is a patient and encouraging trainer and provides much-needed assistance with quality control and internal auditing. As a team lead, Rosa also rotates in facilitating our monthly department meetings and does so in a confident and professional manner.
We are grateful for Rosa's service to CBHA and very happy to have her on our Family Services team.
Learn more about Rosa:
When did you start at CBHA?
I started working at CBHA on May 30, 2017.
What is your job title and day-to-day responsibilities?
My current job title is WIC Team Lead/WIC Certifier. My day-to-day responsibilities are training new employees for the WIC program and the Family Services front desk. I also complete reports for the program, and I'm on the floor assisting staff with questions.
What is your favorite thing about working at CBHA?
My favorite thing about working at CBHA is how they provide equal access to quality health care for everyone. I like how involved CBHA is with the community, especially farm workers, and how they are expanding their services to nearby areas to serve more patients.
How has CBHA helped you grow in your career?
CBHA has helped me grow in my career by providing the necessary training that I need for my position. They have also helped me receive my Community Health Worker certificate and Medical Assistant Registration license.
What has been your favorite project at work so far?
My favorite project at work so far has been to provide WIC services in all three sites: Othello, Mattawa, and Royal City. Every site is different, and each community is very welcoming.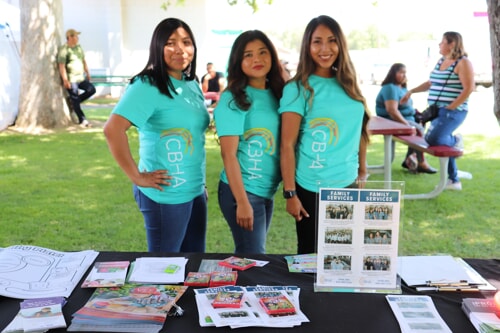 If you could have one superpower, what would it be?
If I could have one superpower, I would like to have the ability to heal people.
How do you turn a bad day into a good one?
I turn a bad day into a good one by getting a coffee and just thinking positively.
What did you dream of becoming when you were a kid?
When I was a kid, I dreamt of becoming a Traveling Registered Nurse.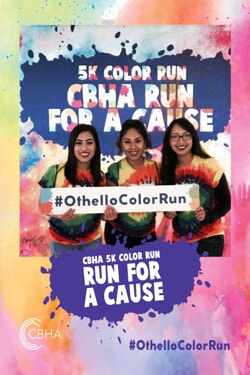 Where is your favorite place to travel?
I don't have a favorite place, but I like anywhere where there's a beach, warmth and sun!
If you could be any Disney Character which one would you be?
If I could be a Disney Character, I would be Raya from The Last Dragon because she's fearless and wise.
Anyone you would like to thank or final words?
I would like to thank my family for always supporting me and my Family Services team because everyone does so much for the patients we serve. My program manager, Martha, for always believing in me and Shannon for leading this great department.