Prepare for Back to School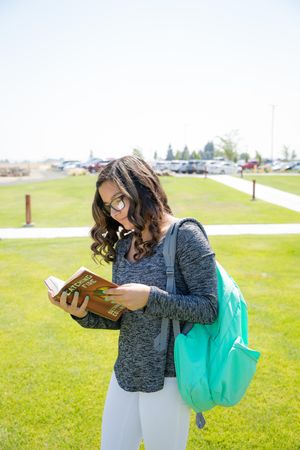 Getting kids ready to return to school involves more than scheduling a haircut and buying a new box of crayons. We want to be your partner in preparing for a successful return to school, so we've compiled a list of commonly forgotten Back-to-School "Musts" with some help from our providers.
Use these tips for optimal health and success of your student.
"Your child's medical provider or pediatrician will know what immunizations or boosters your child needs. Boosters for some immunizations are due at about age 12 or 6th grade. Some schools will not enroll a child who isn't current on immunizations. Staying current with immunizations protects your child from serious illnesses and is important for public health as well."
­ — Jaeniffer Kaiser, ARNP
Family Practice
"Routine well-child exams help us identify any developing issues early on, and make sure your child's growth is on track. Most insurance plans cover the cost of an annual well-child visit or physical exam, and many sports require a physical before participation is granted. Call us to schedule yours.
­ — Dr. Alaa Atfeh
Family Practice
"Packing a school lunch your child will actually eat is no easy task. Improve the odds of your kids eating the entire lunch by getting them involved with the planning of school lunches. Go grocery shopping together and allow your children input (to an extent) on selections for lunches. Set up a school lunch prep station in your kitchen, so your child can assist with the daily or nightly assembly of lunch. Emphasize the importance of including all the food groups in their lunch, encouraging them to have the treat only after the essential food groups have been eaten."
— Gabriela Araico
Nutritionist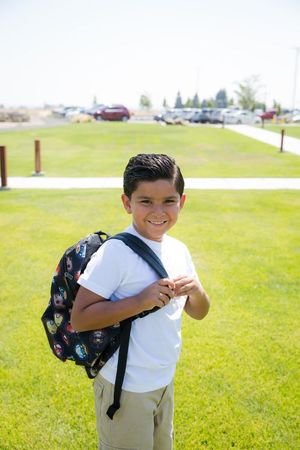 "Your child's backpack should not weigh more than 20% of his/her body. If the backpack is more than 20% of your child's body weight, it's time to evaluate what really needs to be carried around every day, to prevent damage to growing spines and joints. Growing bodies shouldn't carry too much weight, including many books in a backpack. When in doubt, weigh the backpack."
– Dr. StantsPainter
Doctor of Osteopathy
"If your child has a serious allergy (for example, peanuts) and requires treatment or medication like an epi-pen, inhaler, or Benadryl, the school nurse should be updated. The medication should be provided to the school and kept on hand, marked with your child's name and dosage information. Check the label to be sure your child's treatment and hasn't expired over the summer. An Epi-Pen can be life-saving, but it's important to replace it every year to ensure that it's effective."
– Kyle Hogaboam
Pharmacist
"CBHA's Eye Care team recommends eye exams at ages 1, 3, and 5, and then annually through adulthood. Kids who can't see well don't perform nearly as well in class, and glasses quickly help address early reading and learning difficulties. An annual eye exam helps ensure that your child is ready for school seeing clearly all they need to learn."
— Dr. Jason Bleazard
CBHA Optometrist
"The summer months are often a good time to schedule your child's twice yearly dental exam. You can avoid taking your child out of school while ensuring he or she can concentrate when returning to class, without the distraction of a toothache. Regular fluoride treatments are an important part of reducing cavities and gum disease. Establishing good oral habits early in life helps ensure good oral health as an adult. Seeing your dentist at least twice a year for cleanings and exams is an essential part of good oral health."
If your child seems especially apprehensive about school starting again, and you sense it's not just about getting a new teacher or seeing the fun of summer end, try digging a little deeper. Could there be something (or someone) they'd like to avoid? Has your student been the target of bullies? More than 160,000 children stay home from school on any given school day, in attempt to avoid bullying. If your child has been bullied, a few simple strategies might help:
• Teach your child to identify adults at school whom they can turn to: a teacher, principal, or guidance counselor.
• Help your child identify who their true friends are and teach them to travel in a group if possible – at recess, at lunch, or on the way to and from school.
• Encourage confidence and strong body language, such as sitting or standing straight, with shoulders back, chin up, and eyes looking ahead, reminding your child they have every reason to be confident in who they are.
If the fear and anxiety about school persist due to bullying, it may be time to address the issue with school administration. Your student has a right to feel safe at school, and teachers and administration want everyone to feel comfortable and safe.
Children who've been adversely impacted by bullying might also benefit from counseling, especially if their self esteem has taken a hit. CBHA's mental health team can evaluate your child during a kid-friendly intake, and then make recommendations accordingly.
"Left unaddressed, any kind of trauma, including bullying, can lead to other problems, like difficulty succeeding academically, social withdrawal, sleep issues, anxiety, and depression. Counseling can help."
– Michelle Taylor, Psychiatric ARNP
Behavioral Health
The 2018/2019 school calendars for Othello, North Franklin County and Wahluke are out and should have landed in your mailbox! You won't want to miss any important school-related dates or fun community events this year so keep this calendar close by.